Paris Saint-Germain is one of the most iconic, successful and respected European soccer clubs in the world, with a highly visible network of premier professional and youth players, coaches and fans all over the world.
PARIS SAINT-GERMAIN DIFFERENCE
ONE OF THE BEST SPORTS BRANDS IN THE WORLD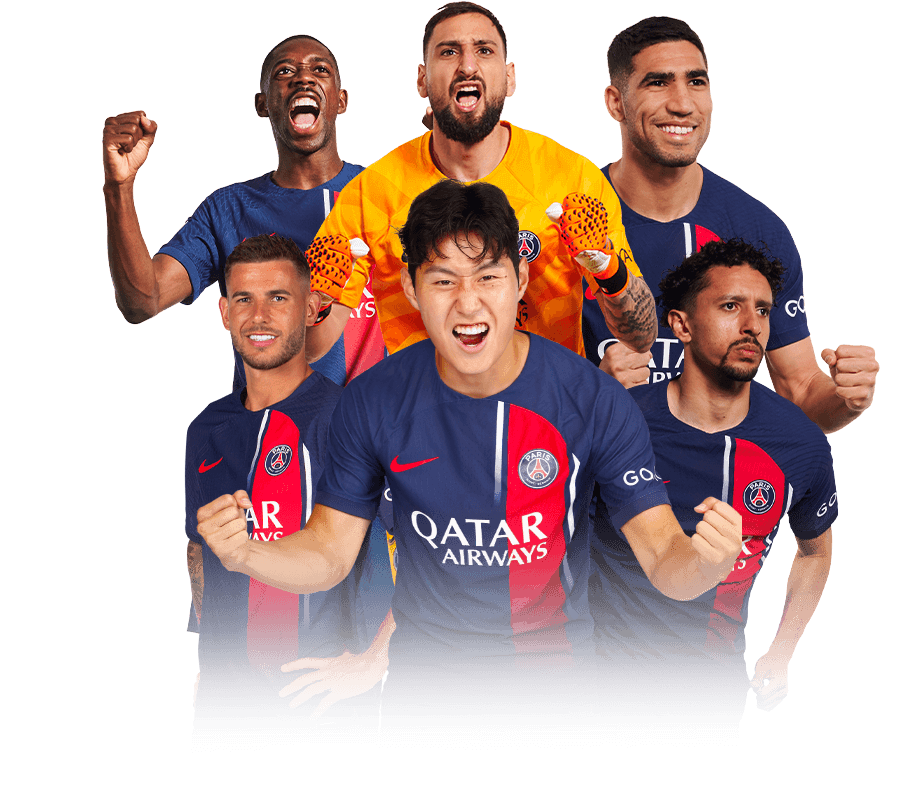 One of the best sports brand in the world
• A prestigious hall of fame with legendary players from generation to generation
• One of the most successful European clubs over the last 5 seasons with 16 trophies
• One of the largest soccer networks in the world
• Powerful and successful youth development pathway and world-class and successful training programs
• 200+ millions fans around the world
A prestigious LIFESTYLE BRAND with exposure that surpasses the realms of the soccer world
• Transcending the boundaries of sports, inspired by the uniqueness of Paris
• Paris Saint-Germain caters the fashionable, the sporty and delivers a lifestyle, making the brand unmatchable and unique.
• Paris Saint-Germain is located in the French Capital, one of the most attractive cities in the world
• Exclusive partnerships with artists, fashion designers, and celebrities
• Unique collaboration with brands such as Jordan, Dior and the Rolling stones
PARIS SAINT-GERMAIN ACADEMY NETWORK
Paris Saint-Germain's philosophy of excellence maximizes player development
All Paris Saint-Germain Academies in the world follow the world-class and renowned Paris Saint-Germain training program and European methodology, recognized around the world for its proven ability to identify, prepare and develop players with what it takes to succeed at the next level.
PARIS SAINT-GERMAIN ACADEMY NORTH AMERICA
Providing a world-class development pathway, spreading Paris Saint-Germain's methodology.
Paris Saint-Germain Academy North America represents the official academies of Paris Saint-Germain in the US, Canada and the Caribbean Islands and is one of the leaders in the development and growth of soccer across the United States and beyond.
• Best-in-class European training focused on player development.
• Programs implemented by a professional coaching staff.
• Participation in unique Paris Saint-Germain events in Paris and in the US, organized by Paris Saint-Germain.
• A state-of-the art Paris Saint-Academy Campus, home to all Paris Saint-Germain Academies in North America.
• A multi-faceted organization of professionals in the Paris Saint-Germain Academy USA Headquarters, located in Florida.
• World-class events featuring the Paris Saint-Germain Academy pro players and Academy players in the US.
Paris Saint-Germain Professional team in Miami with Academy players
Meet-and-greet in July 2017 (Miami, Florida)
Paris Saint-Germain Academy Campus
Our Home in the US (Florida)
Paris Saint-Germain USA focuses on positively impacting the club environments by offering Paris Saint-Germain brand recognition and providing the affiliate clubs with high level training, exposure and opportunities to enhance the development of players, enabling them to reach the next level.